One of our most important responsibilities as President and CEO of Memorial Healthcare System and as Chairman of the South Broward Hospital District Board of Commissioners is to report to our community on Memorial's most recent fiscal year. This year's Report (May 1, 2017, through April 30, 2018) details just some of the ways we're moving health forward to better serve patients and families:
We offer unparalleled safety and quality.
For two consecutive reporting periods, Memorial Regional Hospital, Memorial Hospital West, Memorial Regional Hospital South, Memorial Hospital Pembroke and Memorial Hospital Miramar have scored A's in patient safety from The Leapfrog Group, the national nonprofit ratings organization that assigns a safety grade to nearly 2,500 hospitals across the country. Among 45 hospitals in South Florida, only 10 earned "A" grades in consecutive periods – and half of them were Memorial's. Memorial Hospital Miramar is one of only 49 US hospitals to earn Leapfrog's top grade in every rating period since 2012. We salute the 2,000 Memorial medical staff members and 13,000 employees who are committed to making us the safest healthcare provider in the nation.
We've developed clinically integrated partnerships to serve you better.
Clinical integration means collaborating to improve the quality and efficiency of care we deliver – and at the same time, to lower costs. Our 266 Memorial Physician Group members and our Memorial Health Network members are working together to expand services, reach the highest possible quality metrics and improve patient outcomes.
We're on the leading edge of technological advancements.
Memorial's technologies help improve patient care, patient engagement and patient satisfaction. MyChart Bedside – tablets for hospitalized patients to help them track their care – rolled out at two Memorial hospitals this year, and is expanding to more. We're continuing to increase our online scheduling options, our check-in kiosks and our telehealth app, MemorialDOCNow. And on our website, "Your Right to Know" provides consumers with the information they need to make healthcare decisions, including medical procedure pricing at both self-pay and insured rates.
Underscoring these accomplishments is the foundation upon which we work: our culture of caring and compassion. We are often told that we treat our patients like family – delivering the kind of care we'd want to receive ourselves. We never lose sight of that commitment. It's at the core of everything we do.
Thank you for allowing us to serve you and this great South Florida community we proudly share.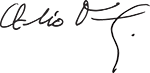 Aurelio M. Fernandez, III, FACHE
President and Chief Executive Officer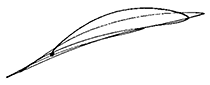 Jose Basulto
Chairman of the Board