Deeper Caring, Smarter Healthcare
Welcome to Memorial Healthcare System's Report to Our Community for 2016.
We're pleased to report that Memorial has experienced another year of accomplishments – one that will help us build further on our national reputation for patient- and family-centered care. All of the stories in this report demonstrate Memorial's continued commitment to delivering high-quality care in innovative ways – all pursued with the goal of improving the health and well-being of the patients, families and communities we serve.
Looking forward, we will build on the hallmarks of our healthcare system:
Taking our nationally recognized dedication to safety to the next level – We've earned high marks from organizations like The Leapfrog Group and have risen to prominence as one of the safest healthcare systems in the country.
Preserving our mission-driven culture – We will keep patients, families and our community at the heart of everything we do.
Collaborating with our physicians – We will continue to work together toward effective decision-making and strategic planning for the benefit of all patients.
Expanding our technological footprint – We will offer efficient, convenient and secure technologies that positively impact the patient experience, readmission rates and costs.
Continuing to build upon our greatest strengths – Especially Joe DiMaggio Children's Hospital, the leading children's hospital in Broward and Palm Beach counties and one of the most valuable resources we provide to our community – thanks to our broad scope of inpatient and outpatient pediatric programs and the largest group of board-certified specialists in the region.
We make these commitments knowing that we must continue to operate in a fiscally responsible way. In September 2015, the South Broward Board of Commissioners lowered our overall millage rate to 0.1737 – the lowest rate in our history. Memorial has remained one of only a handful of healthcare systems in the country to achieve a AA-, Aa3 financial rating from Standard & Poor's and Moody's.
One of Memorial's most important strengths has been our ability to move forward, always focused on our goals, even in the face of change. We proved that this year, when we entered a period of new leadership. And we will continue to rely on our agility to meet new challenges – and on our passion and commitment to serve others – as we continue to expand The Memorial Experience of deeper caring, smarter healthcare.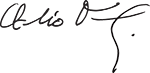 Aurelio M. Fernandez, III, FACHE
President and Chief Executive Officer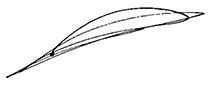 Jose Basulto
Chairman of the Board